Just like owning a pet, a major part of being a pet owner is keeping your pet happy and healthy. And also one of the most rewarding aspects is how much your pet loves and trusts you.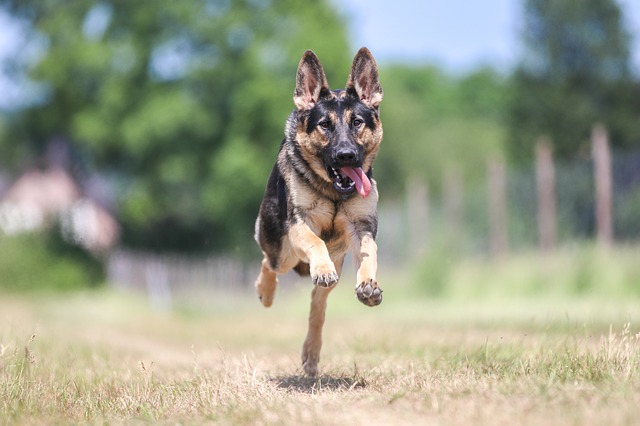 But what if your four-legged friend is extremely active.
If it doesn't stop barking, jumping pulling you, and annoying your neighbors.
It is a threat to other animals (and people). How would you calm such overly active dog?
This is the most common question in the pet industry.
Dogs with hyperactivity are always overactive in a way that interferes with their day-to-day functioning. For example, the dog may chase its tail for hours on end or engage in excessive barking.
The dog may also be overactive in its seeking for food.
There are a lot of different ways to answer this question, but here are a few options to look into.
This blog will look at different ways to get your dog to calm down a little bit and hopefully, lower the risk of dog bites.
Reasons why your dog is hyperactive?
First, we shall identify the reason behind their hyperactiveness.
There are many reasons, most cases are minor and are treated with a change in diet and exercise program. 
Studies have shown that many dogs simply don't get enough exercise, which leads to hyperactivity and lethargy.
Dogs experiencing hormone changes may be hyperactive at certain times of the year, such as when they're in heat, or when they're preparing to give birth.
If there is any change in their routine then they become hyperactive.
Some reasons dogs can become hyperactive include: eating too much, genetics, lack of socialization, and boredom.
Studies have found that hyperactivity happens more frequently in small dogs and those who live with a lot of other pets.
Some dogs may have some serious health problem
Cushing's disease
It is characterized by an overproduction of cortisol. It can be because of a tumor on the pituitary gland, which releases too much cortisol.
It affects their appetite and causes hyperactivity.
Epilepsy
Dogs can be hyperactive due to various reasons and among them is the one that they suffer from epilepsy.
The common symptoms of epilepsy are loss of appetite, fear of water, and a tendency for a dog to jump up and down.
Treatment for dogs with epilepsy is one of medication and diet. The medication helps to control the frequency, intensity, and duration of the seizures.
The diet must be low in fat, protein, and salt to prevent over-excitability and dehydration.

What can you do to calm your dog down?
There are many ways to calm down an extremely active dog.
First, try to figure out why your dog is so hyperactive.
Is he eating too much?
Is he too excited about something?
What about his daily exercise?
You have to change his daily routine and get him to do something that will wear him out like going for a long walk or to the park.
Try to make the dog tired. Tire it out in a fenced area.
Also, it is much better to give your dog puzzles and brain teasers to do. These kinds of activities force him to use his brain for a little while.
Also, getting a dog to walk you is a great way to tire him out.
You can try to distract the dog. You can get him involved in a game or can try to occupy his mind with a new hobby.
Remember, you are not punishing the dog, you are just taking his mind off his energy. This is a more long-term approach and is bound to have good results.
The disruption of a normal routine can result in hyperactivity. So following a routine, then moving gently and slowly back to normality is the solution.
Another way to calm your dog is to train him. Train your dee to obey commands and be calm in specific situations. It might take some time to get used to this, but your dog will better behave in the future.
The main thing to keep in mind when training your dog is that you don't want to scare him.
Dog training should be fun, not something that scares a dog, so you don't want to use punishment and yelling.
Instead, use positive reinforcement. Positive reinforcement makes training the dog much easier and more enjoyable for the dog.
Conclusion
There are a lot of things you can do to help calm an extremely active dog. However, these things will only work best if you've acquired and practiced them with your pet over a period of time. This ensures the dog is comfortable when performing the exercises, which in turn makes it easier for them to follow commands and cool down.
Give him a lot of attention and have plenty of play-time games like play tug of war with him.
frequently asked questions
Does neutering a dog calm them down?
Many dog owners ask does neutering calm a dog down? or will neutering a dog calm him down
The answer is neutering a dog does not calm them down. It is a common misconception that neutering a dog will make them calmer or less aggressive. In fact, the opposite is true. Neutered dogs are more likely to show aggression and have more behavioral problems than intact dogs. This is because hormones play a role in aggression and behavior, and neutering removes these hormones which can lead to increased levels of aggression and behavior problems.
What can i give my dog to calm him down?
There are a number of things you can do to calm your dog down. You could try giving him a treat or toy, playing with him, or just petting him.